Weekly Services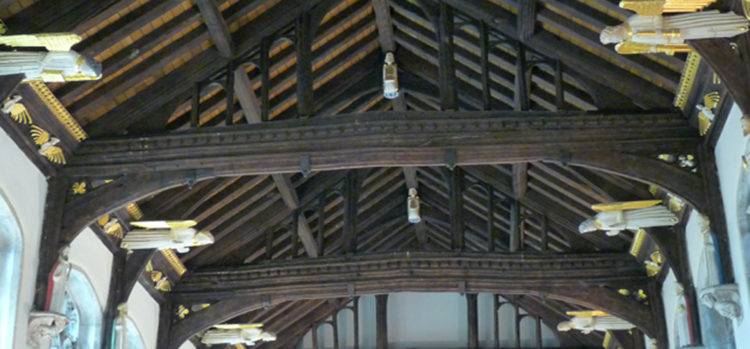 Parish Eucharist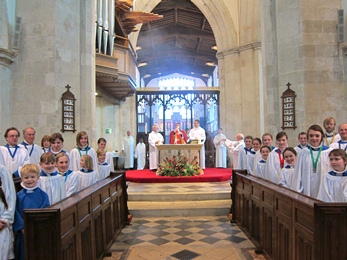 The Parish Eucharist is our main service each Sunday at 9.30am.  The service is rich in ceremony and with a tradition of fine music. 'Sunday Saints' is the name we give to our children's activities which run at the same time, for children age 3 and over.
---
All Age Service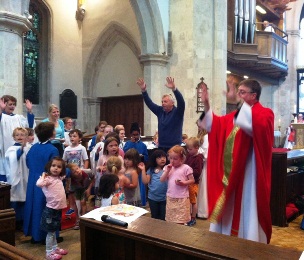 Our All Age Service takes place at 11.30am on the 1st and 3rd Sunday of each month.  Messy Mass is our service for the first Sunday of each month. A typical Messy Mass will include hymns and songs; a Presentation on the theme, which may include visual material, a story or drama etc. after which those present can choose from the following: Craft Time, Prayer Activity Corner, Sing-a-long with actions or a quiet space where the theme can be explored through a bible reading, reflection and prayer.  We will come together again for a simple celebration of Holy Communion. On the Third Sunday of each month we offer All Age Communion with hymns and a talk.
Evensong
Evensong takes place on a Sunday at 6pm.  This service uses traditional language.  The Choir join us on the 1st Sunday of each month for Choral Evensong, on the 3rd Sunday the service is a sung service followed by Benediction.  Evening Prayer is held on the 2nd and 4th Sunday of the month.
Holy Communion
Sunday at 8am (said with short address)
Tuesday at 7.30pm (with Healing on 3rd Tuesday of the month)
Thursday at 10am (with address and hymns)
Saturday at 9am
Weekday Morning and Evening Prayer (currently not being held due to interregnum)
Morning Prayer is held on Tuesdays, Wednesdays, Thursdays and Fridays each week at 9am.  This service is generally held in the small St. Hugh Chapel on the first floor.  
Confessions
Confessions are heard by appointment.