Churchyard Tree Trail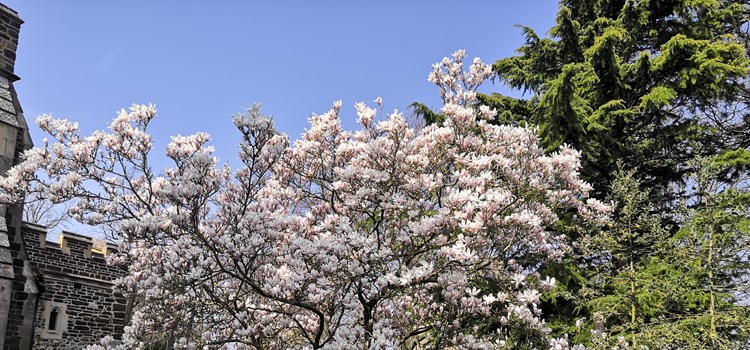 The tree trail starts at the North Entrance Porch of the church, and small wooden numbered stakes are situated next to the trees on the trail. Use the guides provided to explore the amazing trees.
There are three ways of obtaining the trail guides:
A laminated Trail Map and Information Sheet is provided to keep you on the right track and provide interesting facts about the trees. The Map & Info Sheets can be found at the entrance to the Spire Coffee Shop, in a document holder on the wall.
Please return the sheets before you leave the church.
Or the following links can be used to download either of the two sheets, the Map and the Information Sheet to print or use on a mobile device.
Or a QR code can be found on the various trail posters found. Scan the QR code via your phone, to gain access to the two sheets and download them straight onto your phone.
We hope you enjoy your tour of our trees in the churchyard, but remember they will change their appearance once each season!