Weddings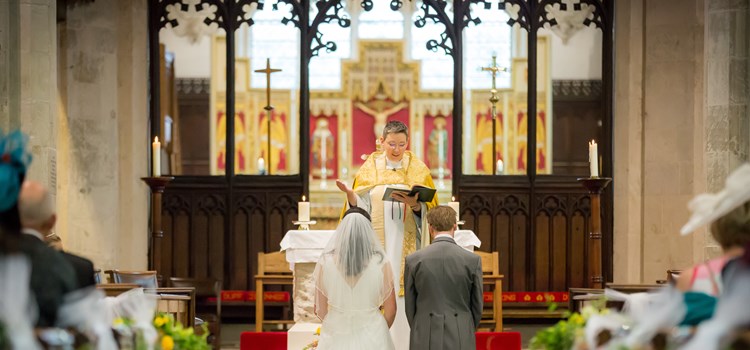 We are pleased that you are considering getting married at All Saints.  Our Church is many centuries old and this means that thousands of couples have come to exchange their marriage vows in this sacred place.  We hope that like them you will find fulfilment not only on your wedding day but also as you grow together in love throughout your married life.
To be married here at All Saints, at least one of you must live within the boundaries of the Parish.  If you don't live here, but have a strong personal or family link with the parish, it may be possible to get permission to be married here.  Our Parish Secretary can discuss this with you.
You may have heard that some Priests are not prepared to conduct a wedding if one or both of the partners is divorced. In this parish we are prepared to consider a second marriage, depending on the circumstances that led to the previous marriage breakdown.
For further information, or to arrange your wedding, please contact:
The Parish Office
Jo Waller, Office Manager
01525 381418