Bereavement Support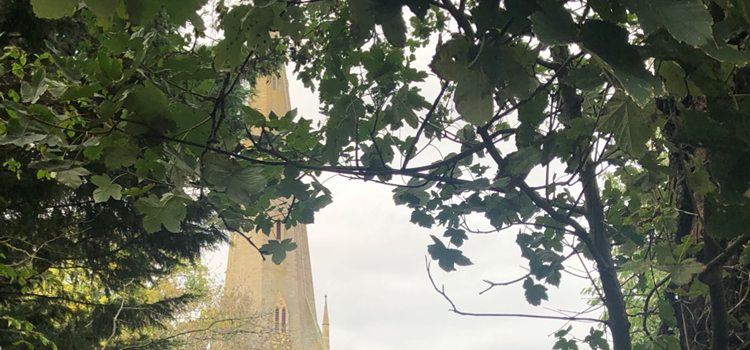 From our Bereavement Team...
We wanted to reassure you that during the lockdown, and as the pandemic continues, the bereavement team have not forgotten you. You and your loved ones have been remembered in prayer by members of the team.
If you would like someone from the Bereavement Team to contact you privately you can call the Parish Office (01525 381418) leaving your name and a contact telephone number and one of our team will be happy to call you back.
Dot, Thelma and Christine.
Bereavement Support Group
We are now able to resume the Bereavement Cafe on the first Sunday of each month from 2.30pm - 4pm. This will be covid secure so please do wear your face covering.  It is a chance to come together with others who have been bereaved for company, support and, if you would like, there is the space to talk to one of our volunteers or to pray and light a candle in church. Our Bereavement Team are looking forward to welcoming you again.

Bereavement Service
The Ouzel Valley Team Ministry offers two special church services each year for those who have been bereaved to remember their loved ones. The next service will be at St Barnabas, Linslade on Sunday, 1st November at 3pm.  Like all services, this will be covid secure. It has been a difficult time for all who have lost loved ones during the pandemic. Families and friends have not been able to mourn together as they would have liked to have done. We hope that this service will, in a small way, give you this opportunity.
What about Christmas?
We recognise that this Christmas may be difficult for everyone and especially for those who are grieving and missing loved ones.
Our Bereavement Team are planing to erect the Christmas Tree in All Saints where you will be able to hang a star in memory of your loved one. The tree will be up from the 1st -31st December. There will also be a special service this Christmas called "In the bleak midwinter". This will be for all those who find Christmas difficult - for whatever reason - and will give a chance to recognise the pain that many feel at this time of the year. The service will be in All Saints on Saturday 19th Dec at 3pm.