We are assessing our environmental impact using the Eco Church framework
An initial survey has shown we are strong in some areas and weak in others,
and will be used to inform future activities.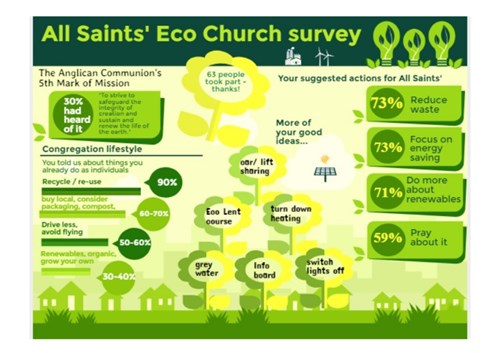 Eco Church Congregation Survey Results Summary
An amazing 63 people took part in our questionnaire – thank you!
30% have heard of the 5th Mark of Mission of the Anglican Communion:
"To strive to safeguard the integrity of creation and sustain and renew the life of the earth"
What you told us about things you already do as individuals:
90% recycle / re-use
60-70% buy local, consider packaging when you shop and compost
50-60% drive less and avoid flying
30-40% have renewable energy, buy organic and grow your own food
What you suggested we could do at All Saints: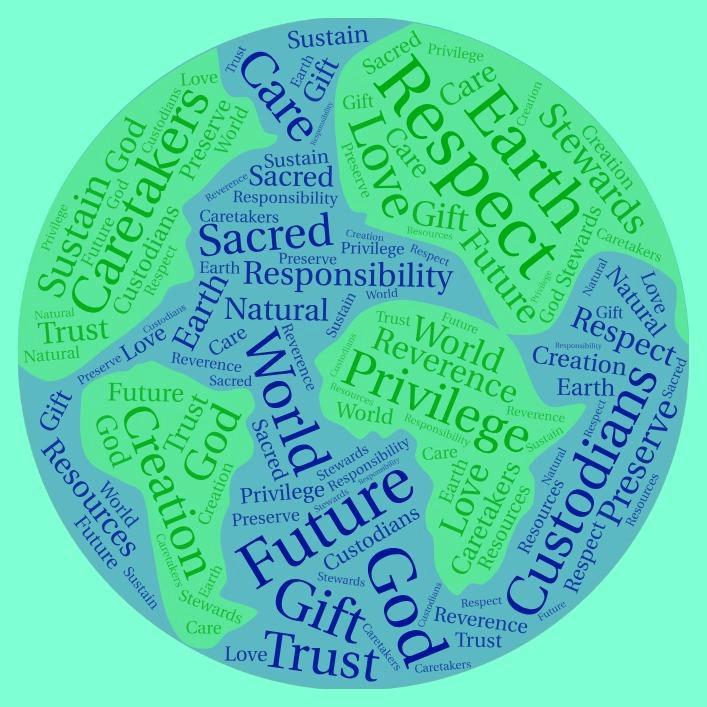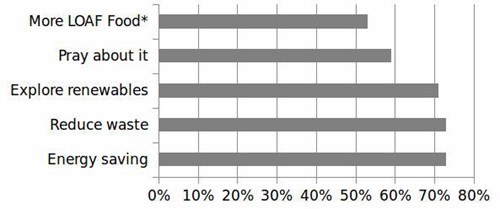 *LOAF is Local, Organic, Animal-friendly and Fairtrade food.
Some of your ideas of other things you'd like us to explore:
Car/lift sharing/reduce car use
Turn down the heating
Grey water system
Information board
Switch off lights
Look after wildlife in the Churchyard
Here is our initial dashboard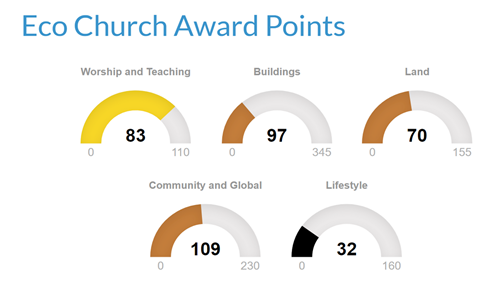 And finally, this image summarises your responses to the question:
"The earth is the Lord's, and everything in it".
What do you understand by this verse from Psalm 24?