Opening for Individual Prayer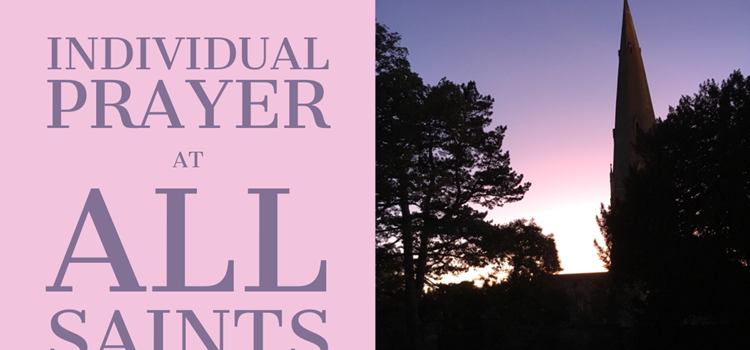 In step with the current lockdown, All Saints will be open for individual prayer from 10am to 12pm on Tuesdays and Fridays.
The Government has now allowed for Churches to be open for individual prayer from 13th June, but only released their guidance the day before. The Vicar and Churchwardens have been working, with our Head Verger, on plans to clean and prepare All Saints Church, and on putting in the required volunteers and necessary social distancing measures to allow us to open the Nave area for individual prayer. This will probably begin with 2 days a week, for 4 hours each day, and we hope to increase this as soon as it is safe to do so.
Please be aware that we are not yet allowed to offer any form of shared worship or to gather for social meetings and only the Nave of our Church will be open for prayer. Those visiting Church for individual prayer will need to come alone or with members of their household only and full guidance about visiting Churches for anyone in an at risk category can be found on the Government website.
As soon as we are able to announce which times and days this will be possible, we will publish this on our website, Facebook page and by posters at the gates of the Church.